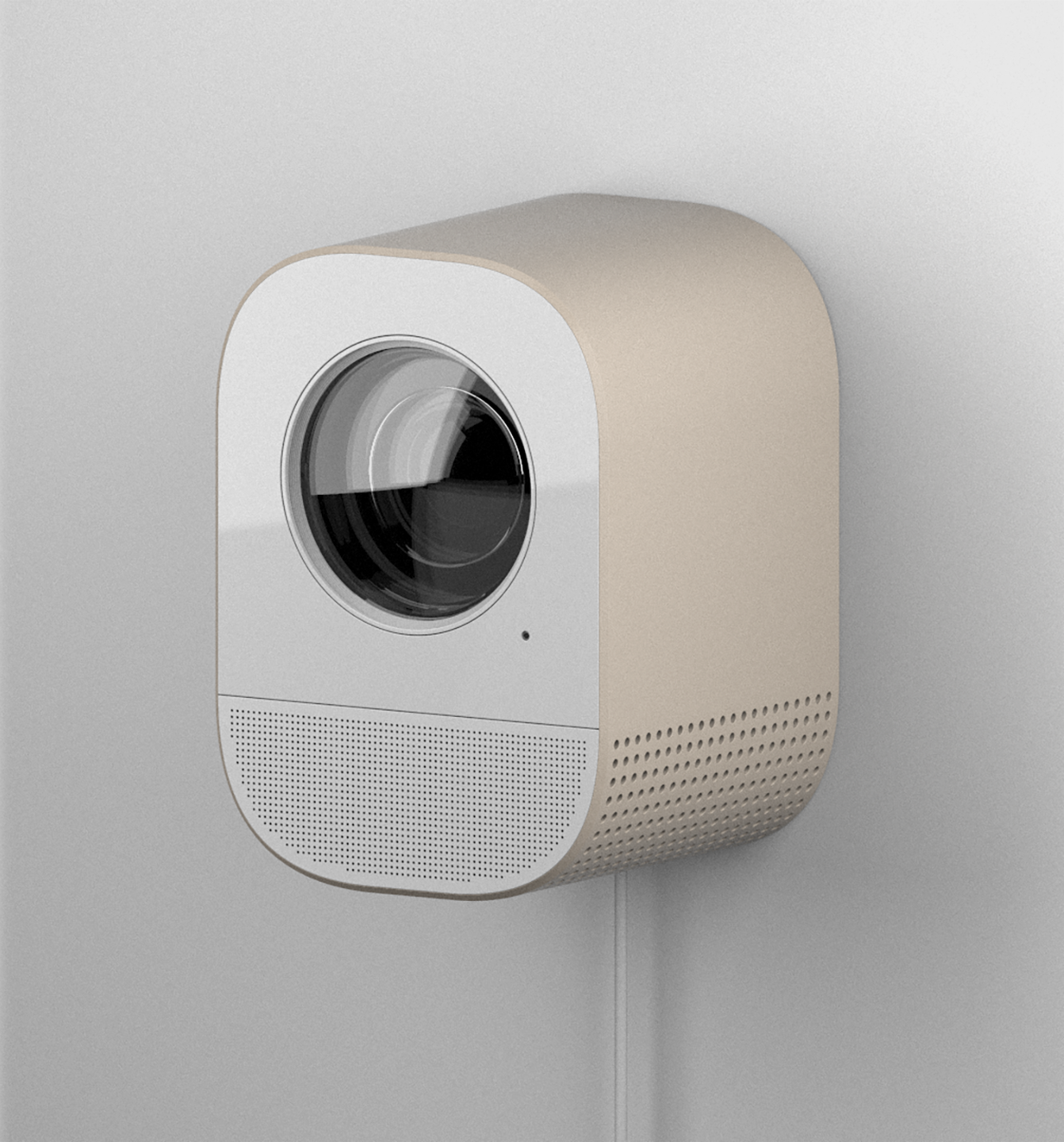 Industrial Design
Duration: 12 weeks
Status: Prototyping, Hardware UX
Vista is a social projector system to share immersive content with others. 
Boasting powerful, immersive picture quality, high-definition surround sound, and future-proof connectivity, get ready to explore reality like never before.
Because of the rapid growth of virtual reality, 360 degree content has become dramatically easier to make and experience than ever before. 
Vista looks to the future by proposing a new way to view 360 journalism, entertainment, gaming, and other media. Surround yourself with a warm beach escape or laugh with friends while your favorite comedian walks around you on stage.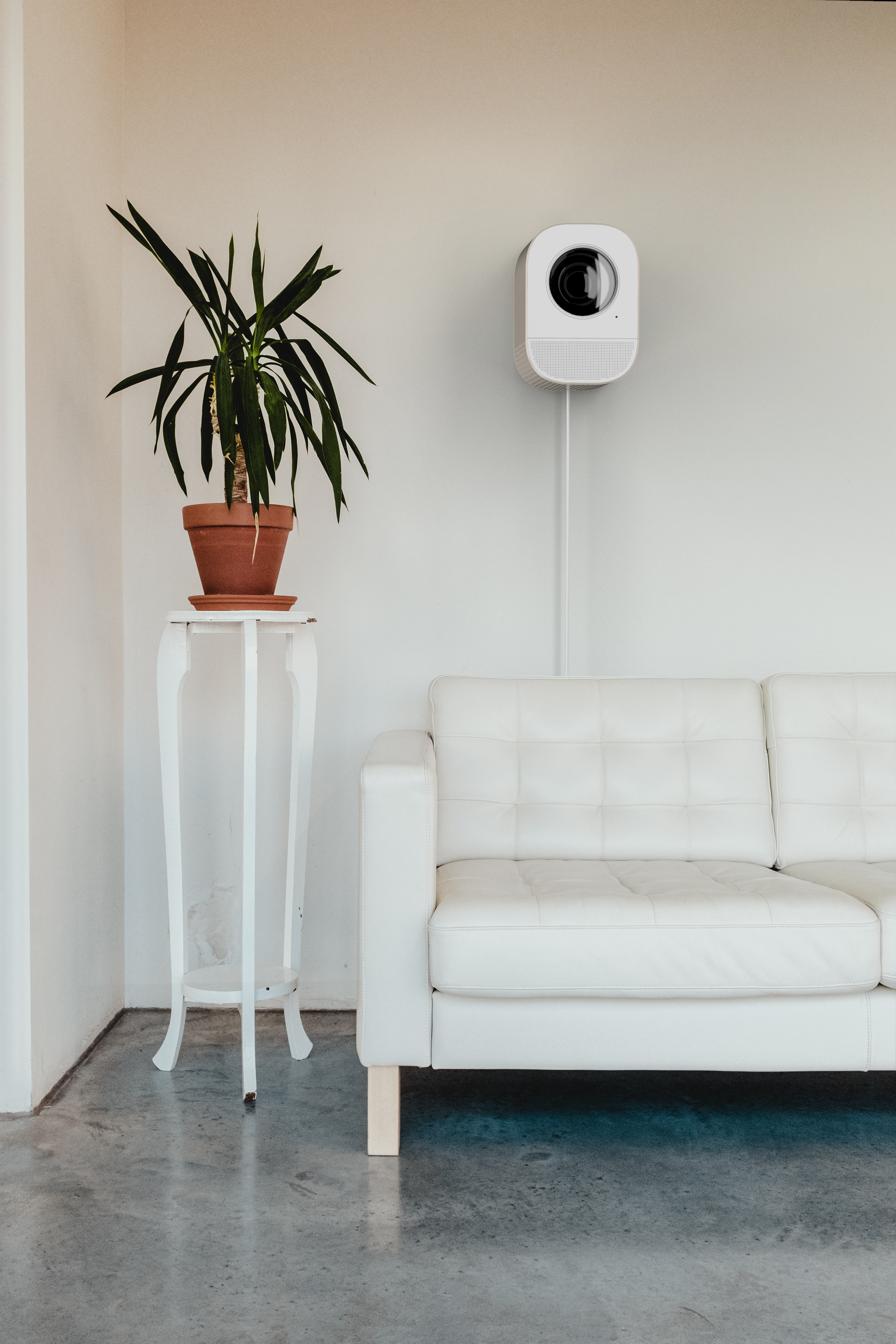 A Growing Immersion Industry
According to PR Newswire, the VR industry "is expected to grow from USD 7.9 billion in 2018 to USD 44.7 billion by 2024."
With such a jump in VR hardware, "Investors are moving fast towards VR content investment. In China, there are about 3000 offline VR arcades and they need more content" according to Globalme.
How might our home entertainment systems show immersive content to a group of people?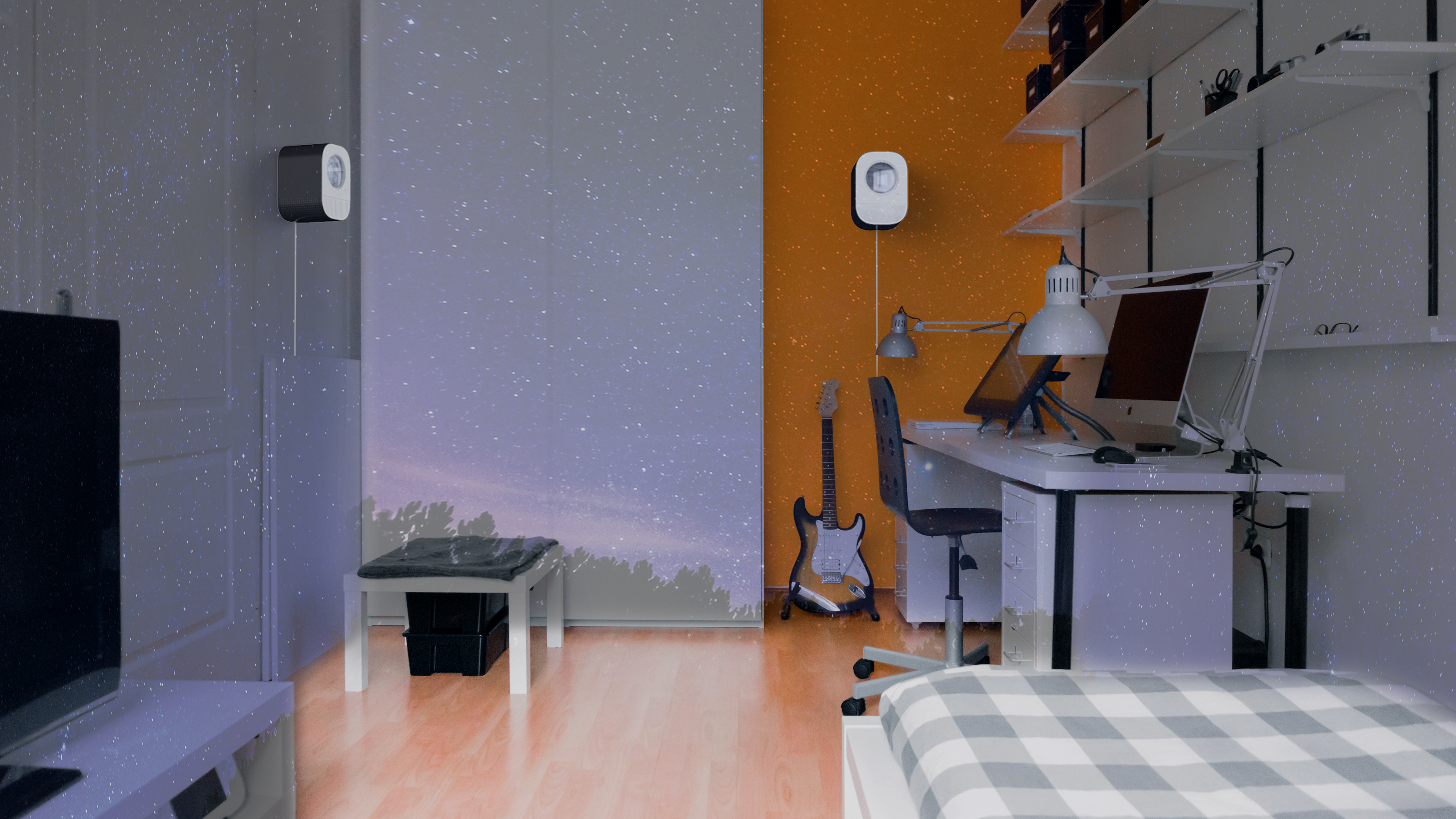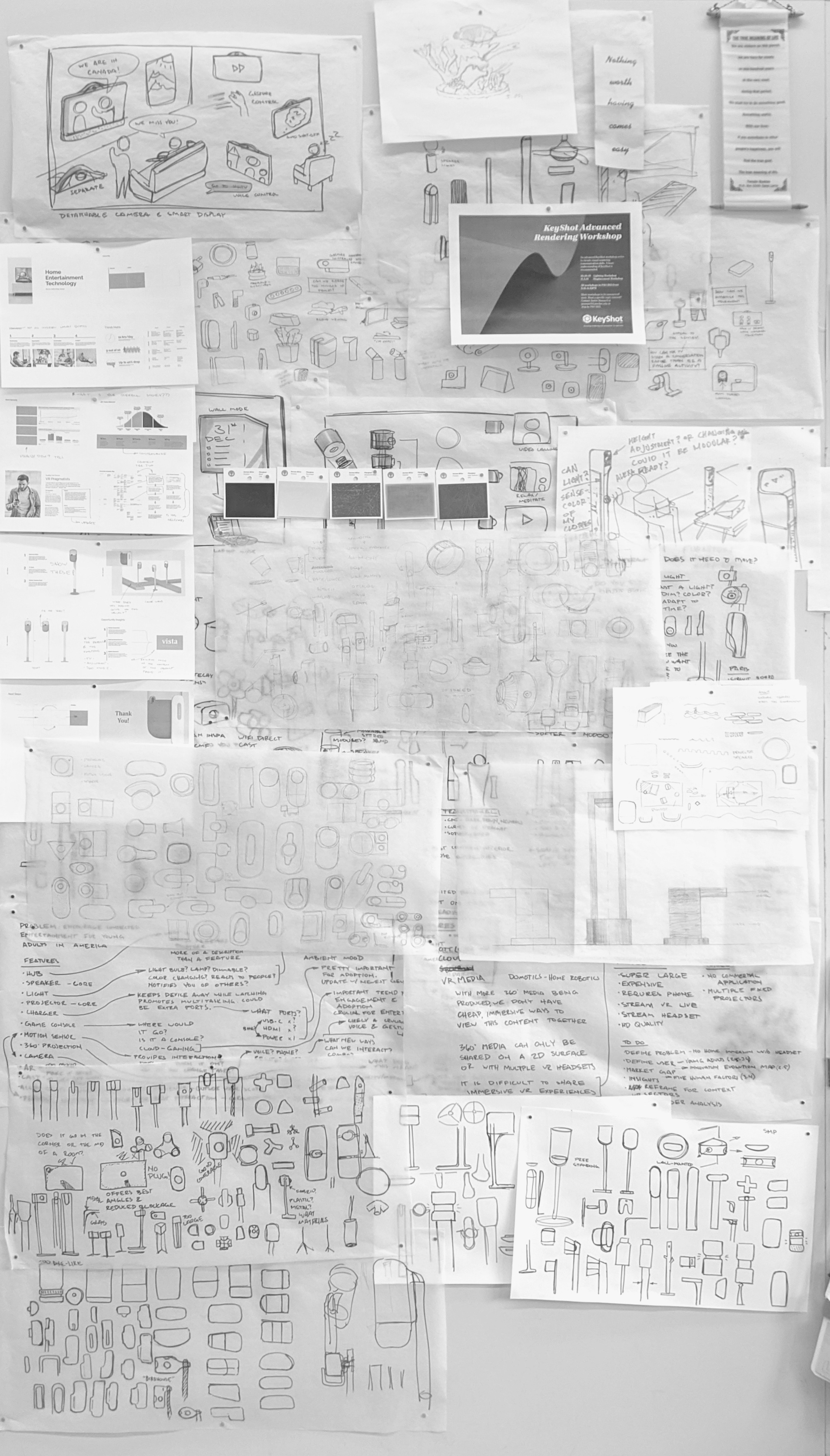 To obtain full coverage, Vista uses three extra-wide angle lenses to create a mesh between three projectors*. The complete coverage ensures camera-less motion tracking, full 360 degree coverage, and high-quality surround sound.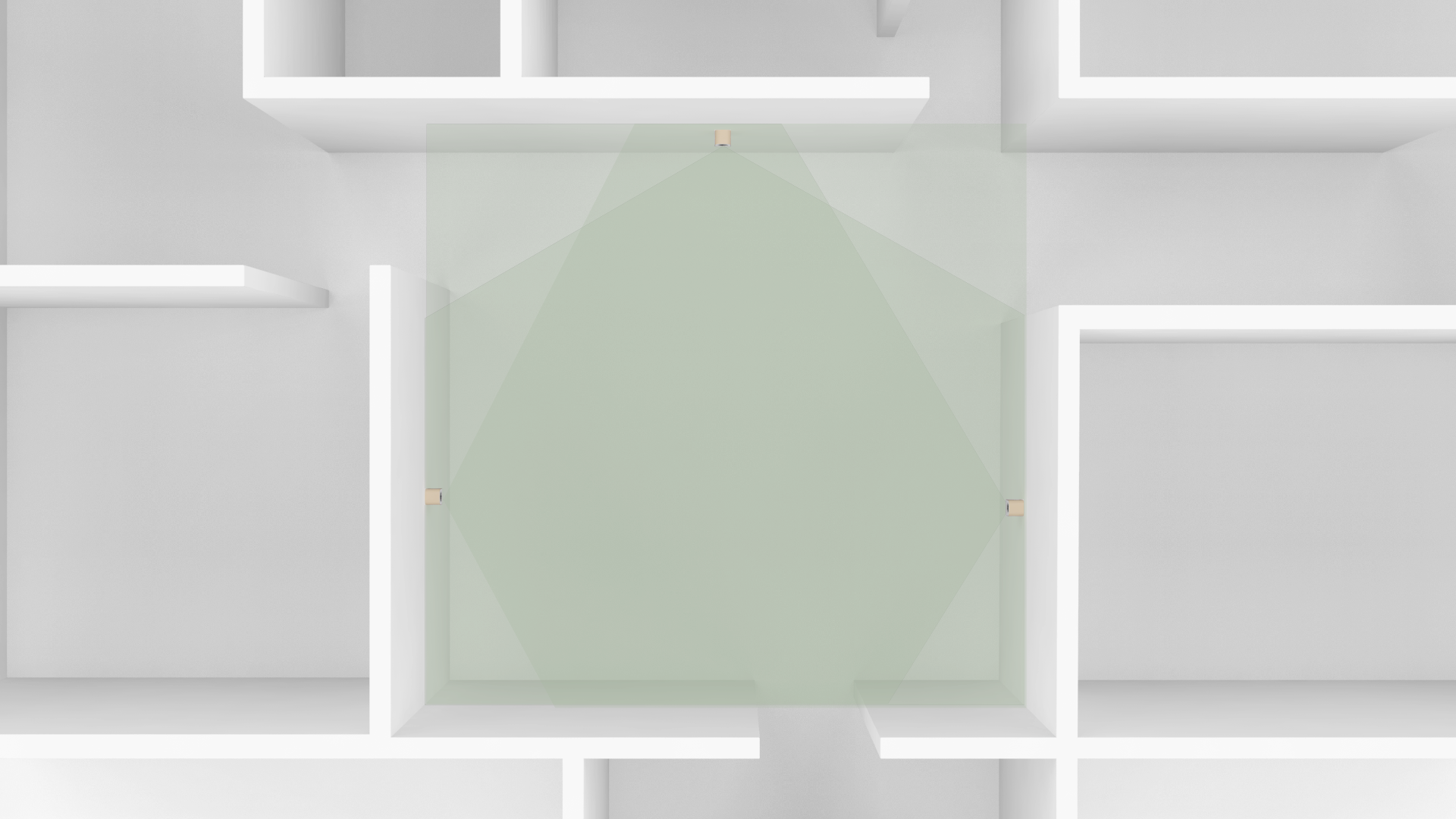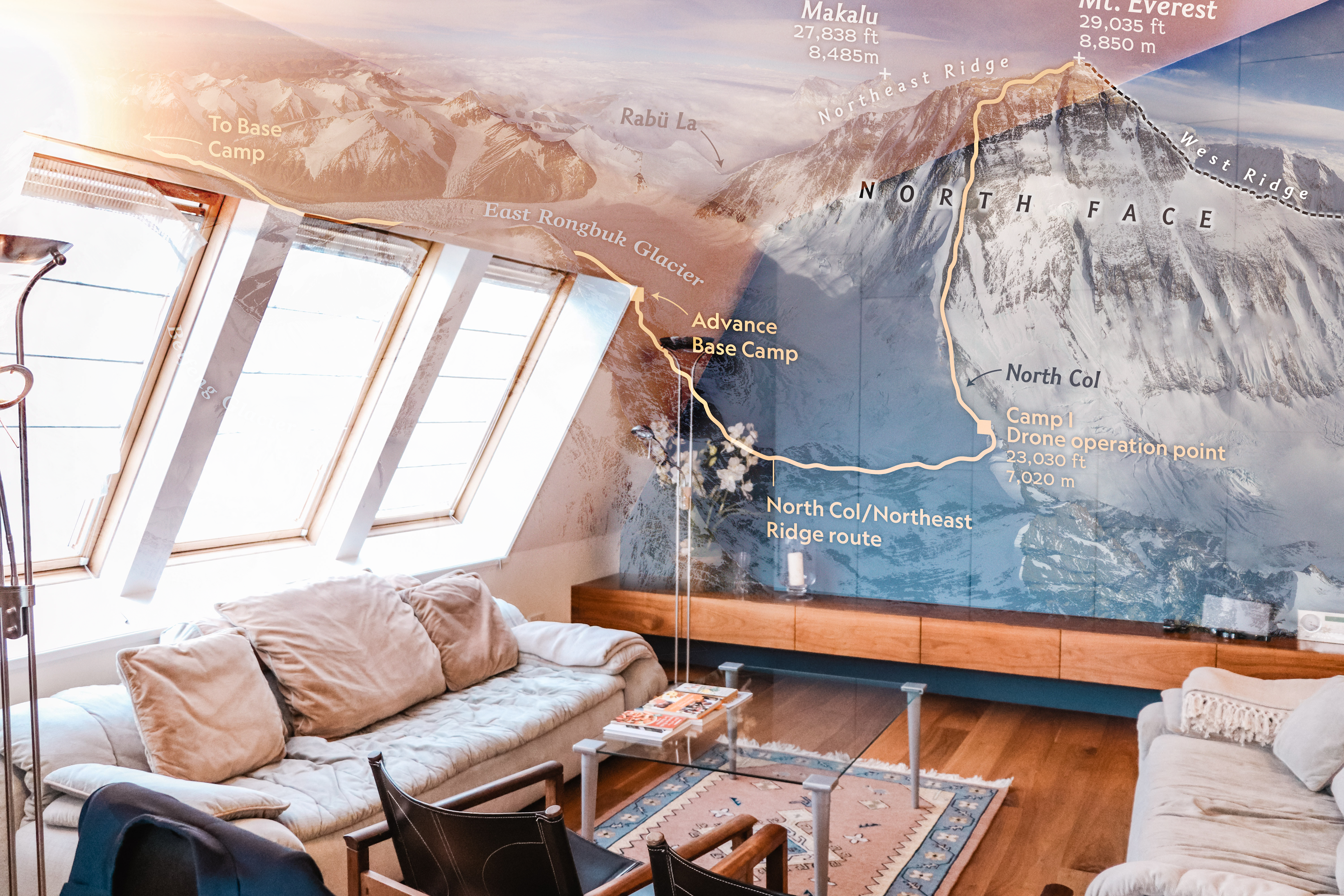 Easier than Easy Mounting
With the Vista MagPlate wall mount, you will have Vista up and running in no time. With just 4 screws, Vista can be mounted into drywall and wood or metal studs. Then just pop Vista securely onto the backplate. It's just that simple!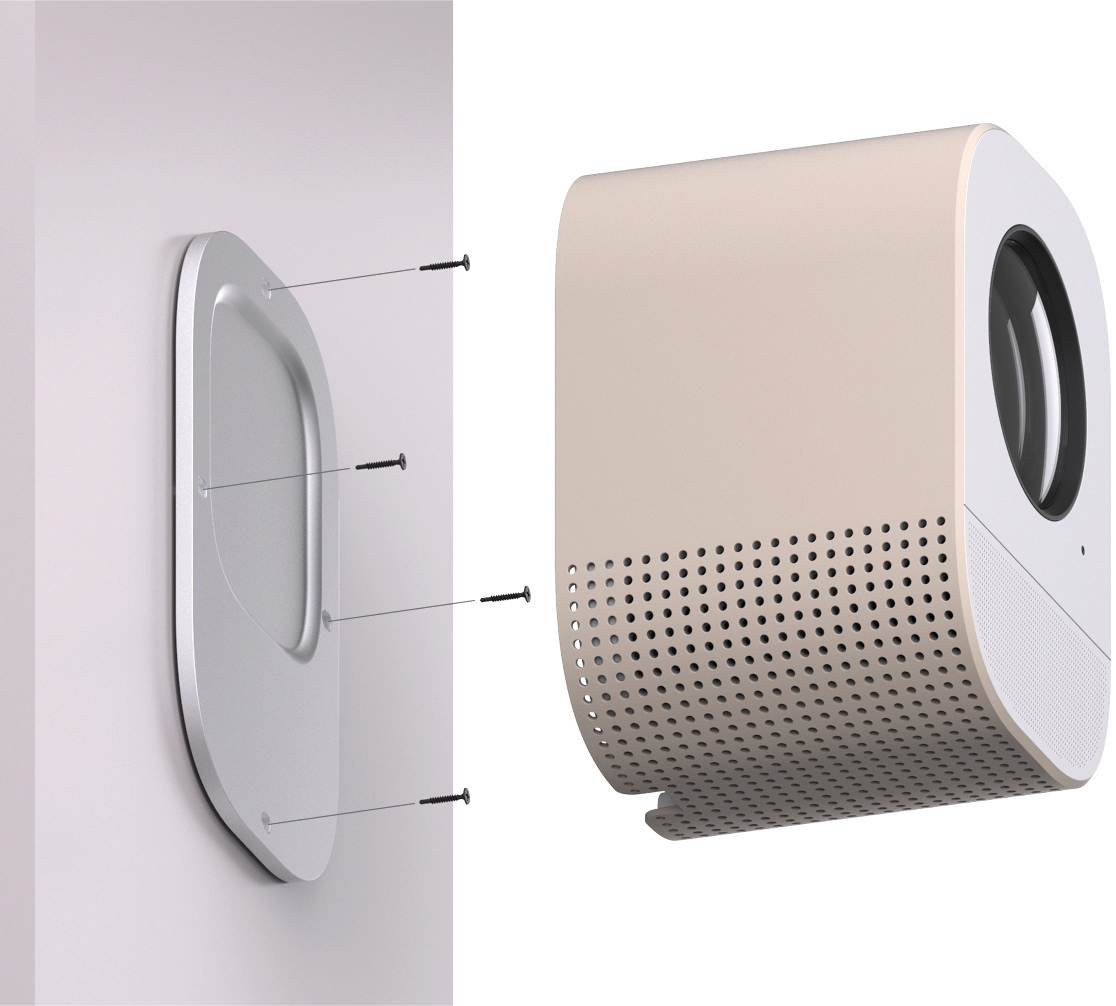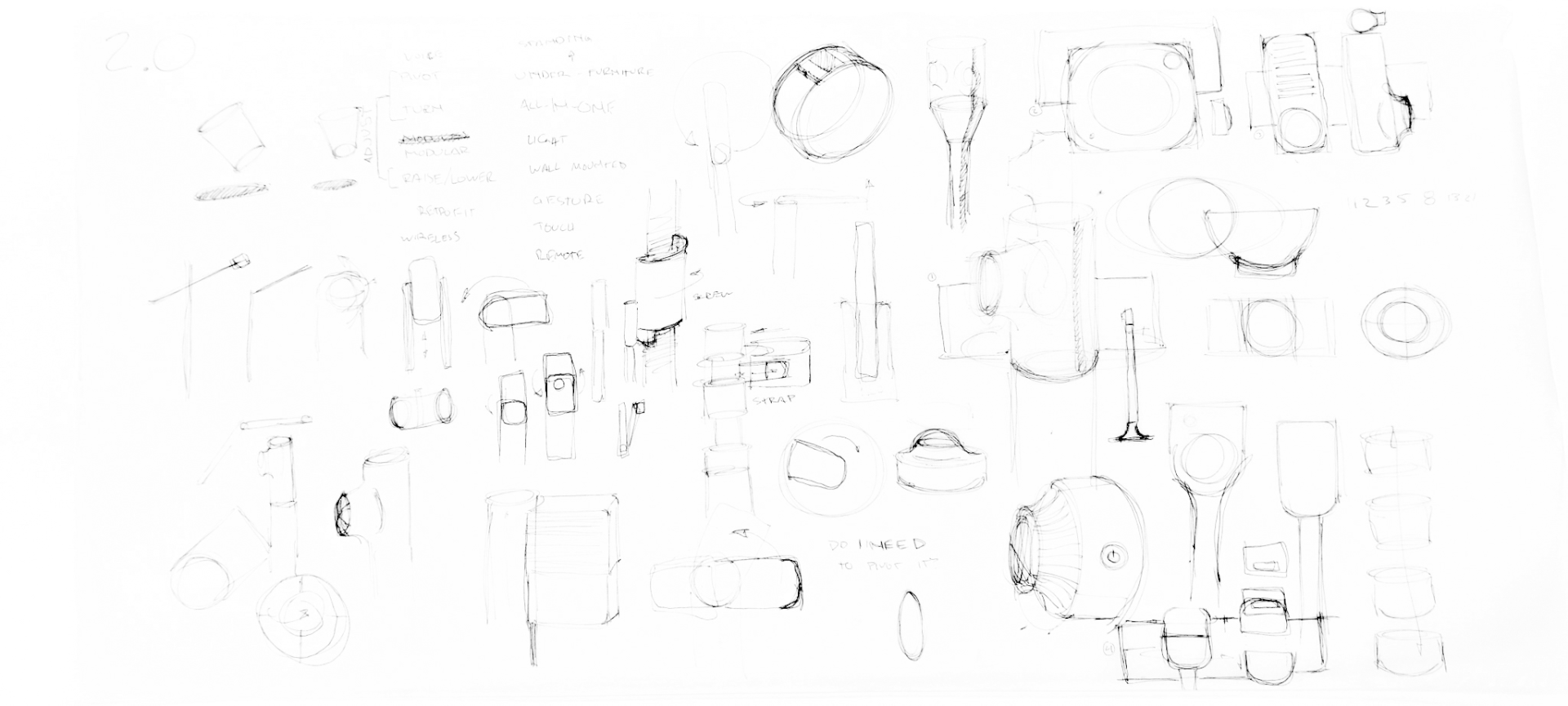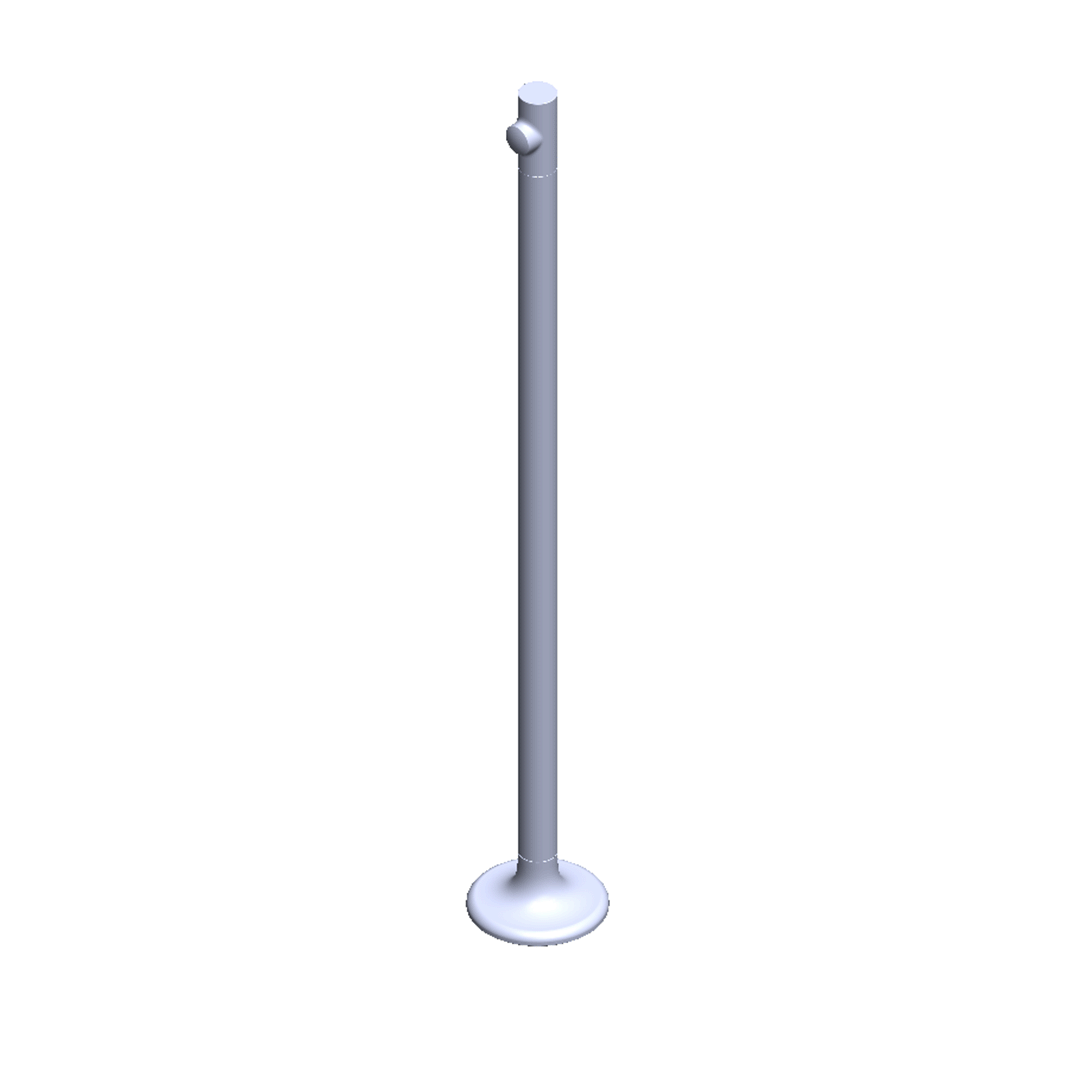 Vista is the most compact and powerful smart projector ever made. Using the highest quality materials and utilizing cutting-edge DLP laser projection sensors, Vista will always keep working for you.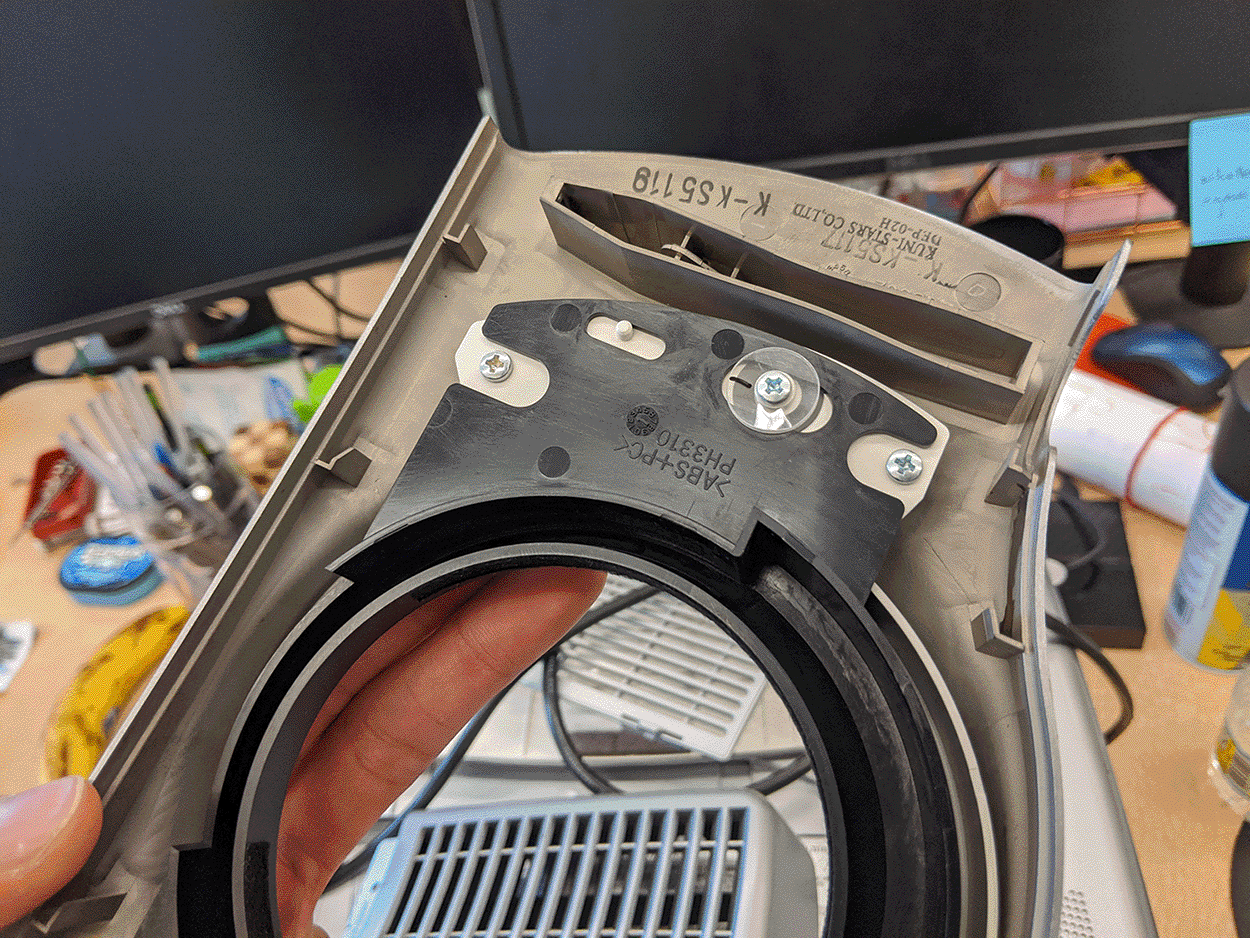 The average American spends about 6 hours and 43 minutes a day looking at a screen. We are constantly consumed by our devices, that sometimes we just need the tech to go away to truly focus on the moment. 
Vista fades into the background by showing important information only when you set it to. You are in control of when and how you use Vista allowing you to focus on the present moment.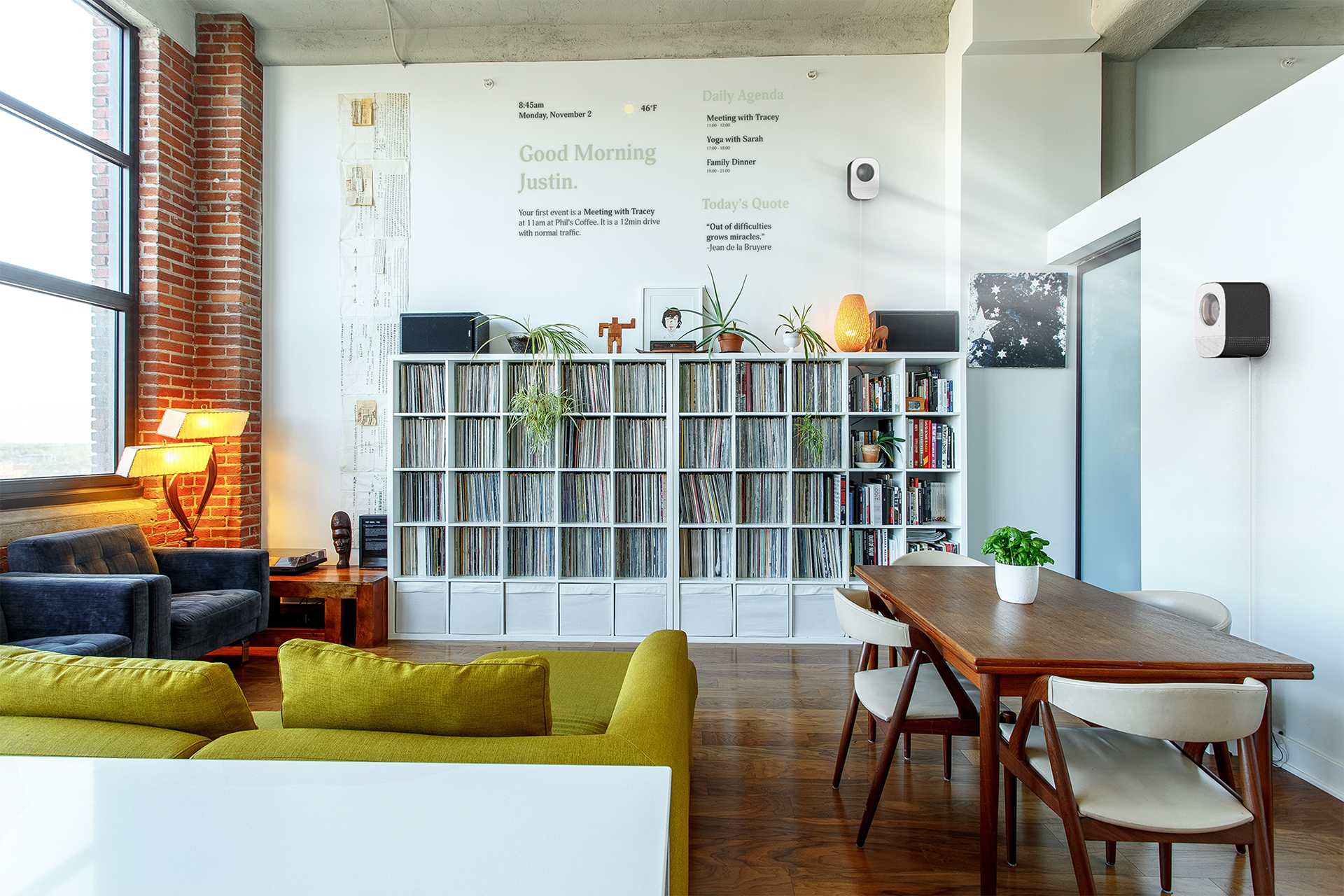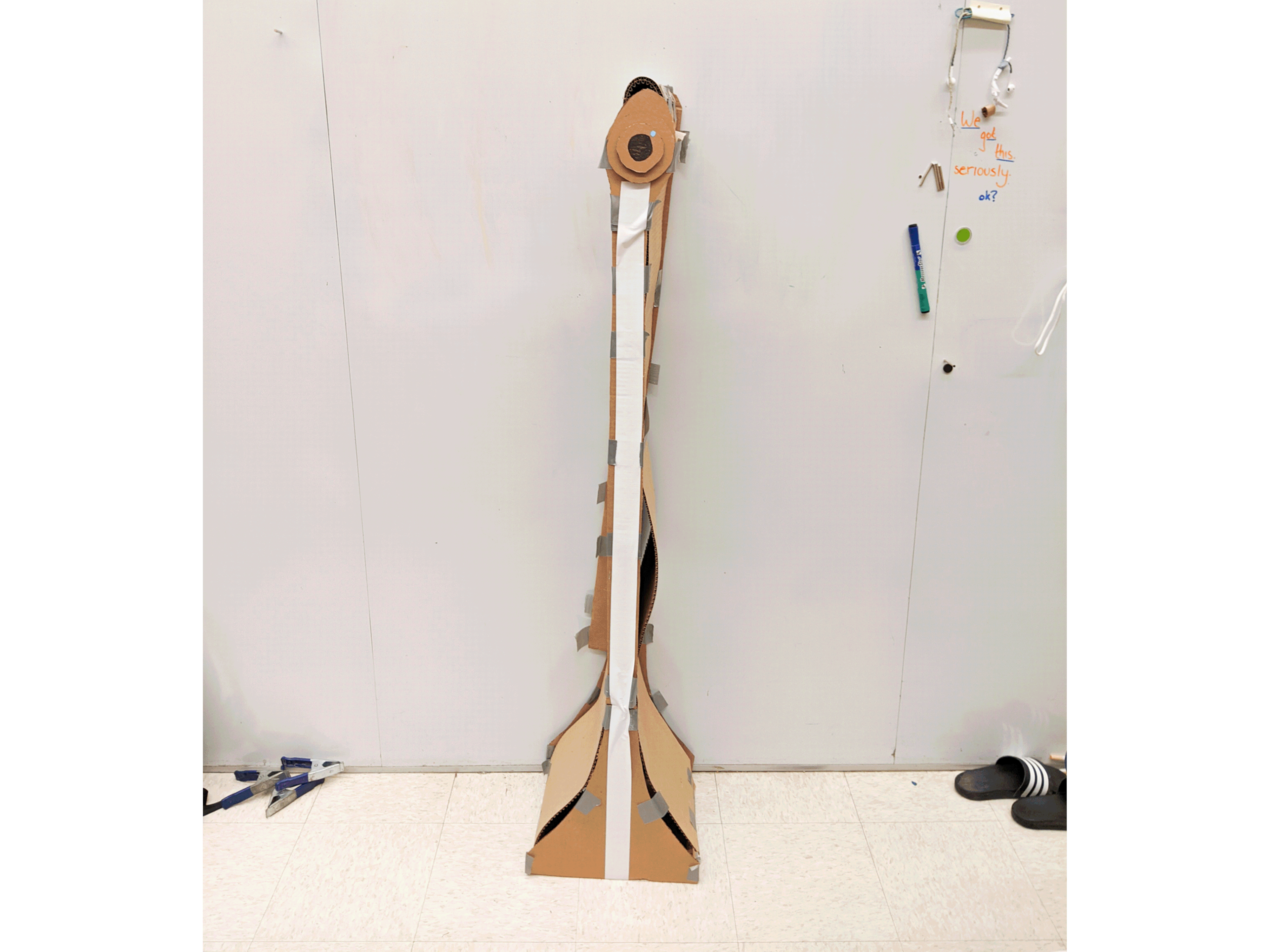 Rehearse your Microsoft PowerPoints, never miss an appointment, jam to your favorite tunes, reminisce over family photos, become more responsible about your screentime, and more. Vista is always there to help.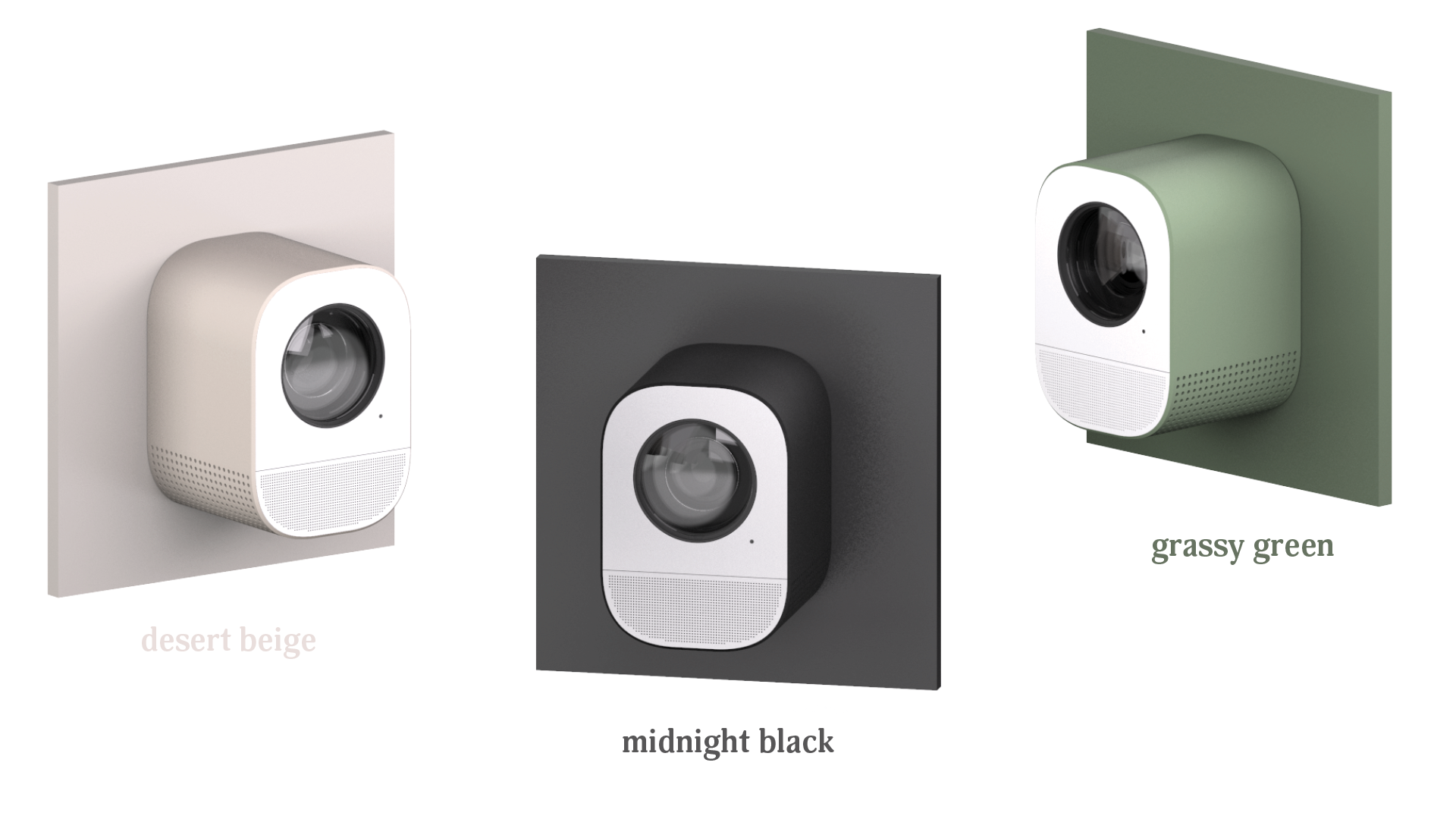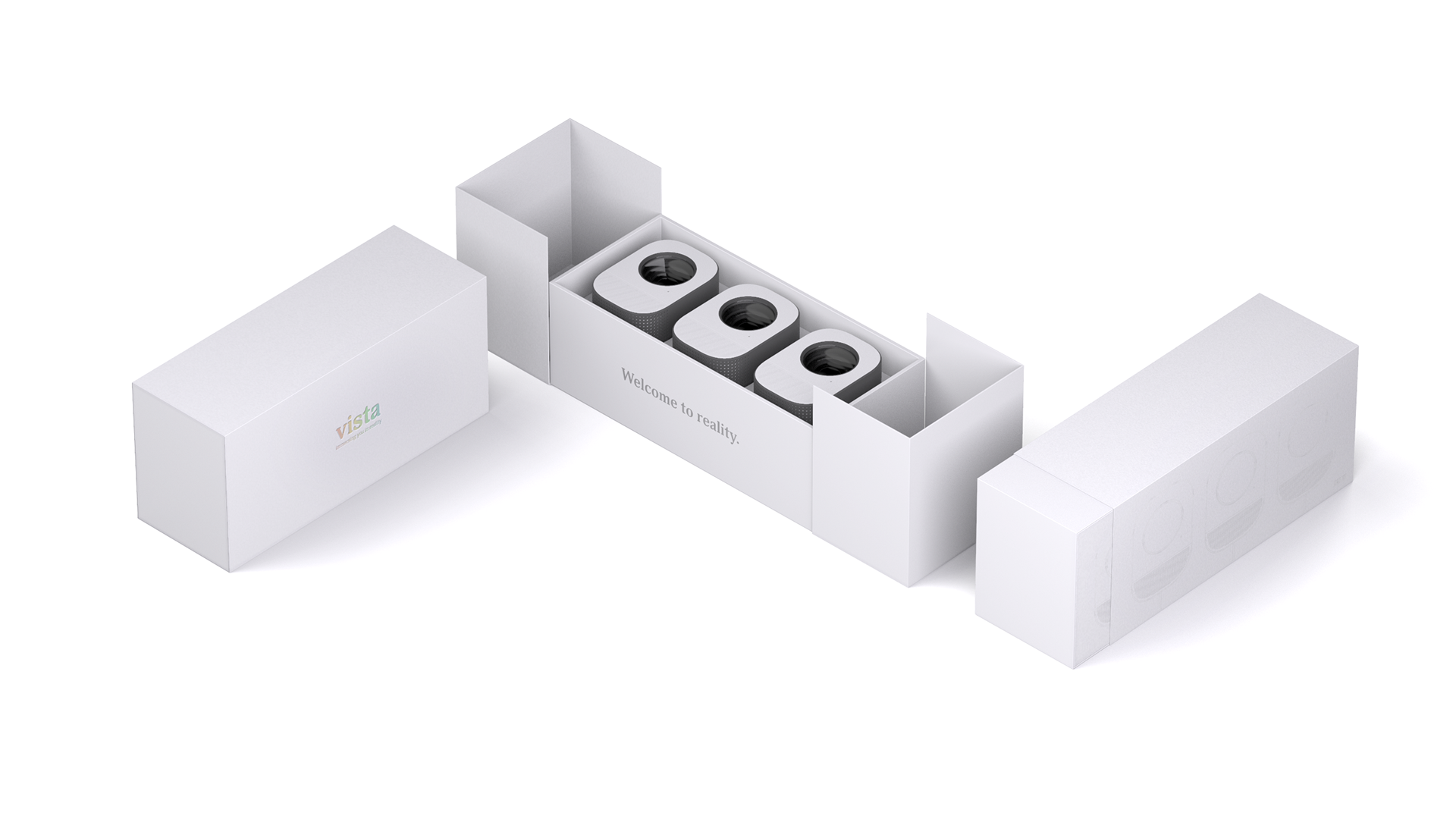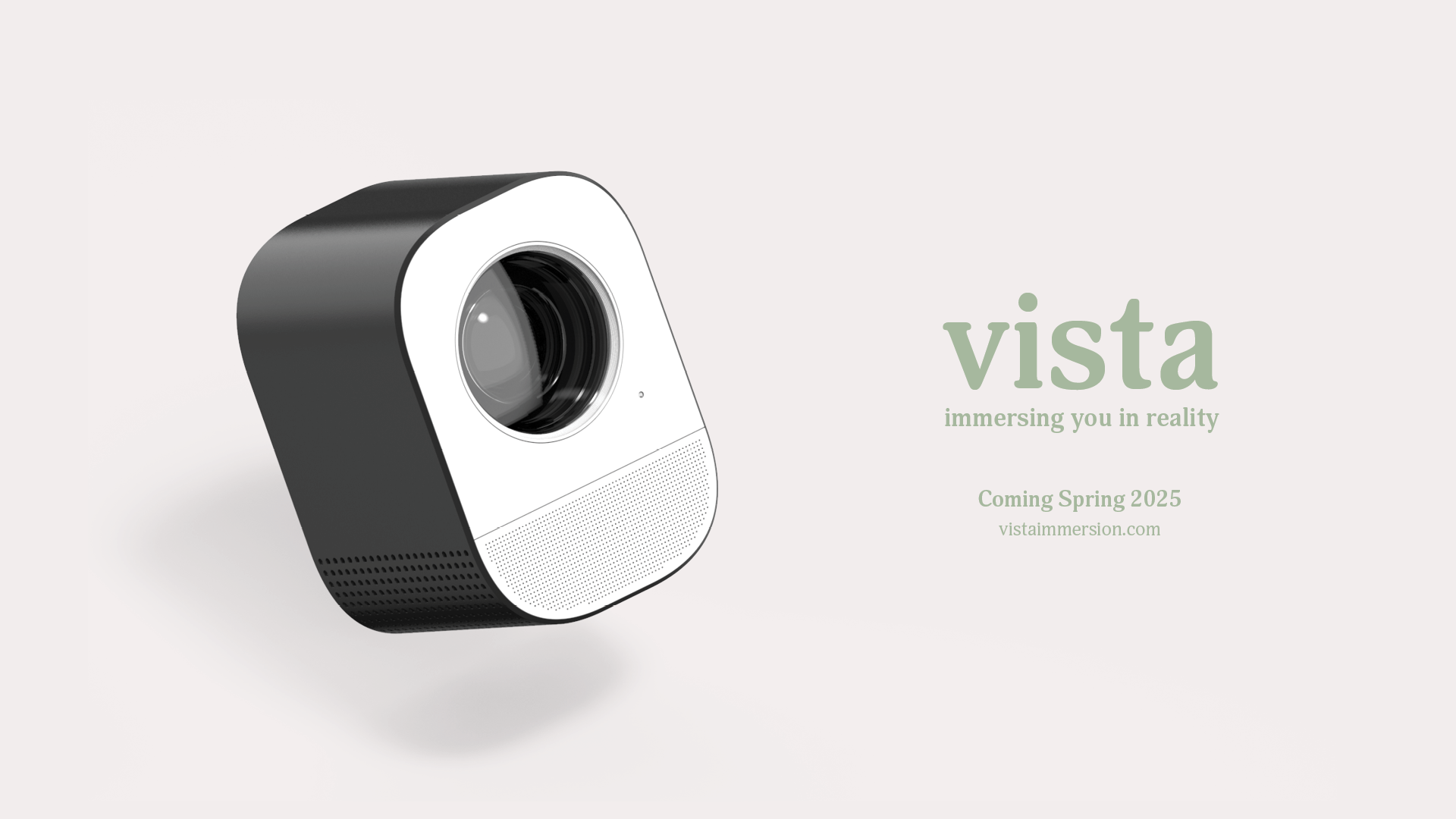 Created in Solidworks 2019, Keyshot 9, Photoshop 2020 , and After Effects 2020.